Queen Elizabeth's Foundation for Disabled People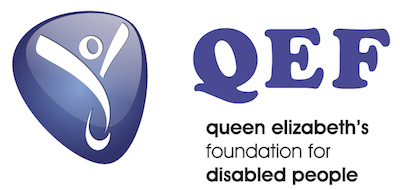 QEF Independent Living Services
Based at Dorincourt, just outside Leatherhead in Surrey, our aim is to help residents improve their practical life skills and build their confidence. We actively encourage their personal interests and aspirations and do all we can to facilitate them. Staff help residents to practice their daily living and social skills, develop friendships, and make their own decisions and choices. We have weekly resident meetings to discuss any issues people may have and plan future activities.
Residents receive 24-hour care and supervision, a full programme of activities and leisure pursuits as well as input from a physiotherapist, occupational therapist and speech and language therapist. All therapies at ILS are offered as a charitable contribution by QEF and are available to support residents' general needs. Residents are assessed for their therapy needs which then become part of their support plan and staff build time into each resident's weekly activities to reflect these needs. Our therapists provide a valuable service to our residents, along with professional support and training to the staff team.
Resident and staff safety has been our top priority during the pandemic and the protocols we have put in place have been very effective, whilst also supporting a variety of daily activities for residents.
Our activities team engage with residents both on a one-to-one basis and in groups and can help to plan and arrange their leisure time, including a variety of trips out (as pandemic restrictions allow.) If residents are interested in a particular activity we actively support this and when restrictions allow we invite outside providers into QEF; such as animals, magicians, theatre groups and dance troupes. Internal activities include events such as quiz nights, discos, birthday parties, cinema nights (provided by our own mini cinema), or football evenings watching a big match on Sky on our big screen. We also hold regular karaoke nights and special event days throughout the year.
QEF's Diversity Choir was a highlight of 2020, with residents singing and signing to promote inclusivity and positivity, such as Randy Newman's 'You've got a friend in me'. We work together to make Dorincourt somewhere special, where residents can learn new skills, make friends, build their confidence and become more independent, creating an extremely positive environment for people to live in.
Dorincourt offers three styles of accommodation on one site:
• Residential rooms, with meals, washing and cleaning provided
• Self-contained flats where young people can experience living alone, with a safety net of onsite care
• Group homes with en suite bedrooms, laundry, kitchen and lounge with opportunities for shared cooking activities.
We accept funding from social services, private funders and NHS continuing health care, and we work with funders to find the best solutions. For more information call 01372 841300 or email Toni.hodges@qef.org.uk visit www.qef.org.uk/ILS
Facebook: @QEFDP
Twitter: @QEF1
Instagram: @QEFDP
Linked In: Queen Elizabeth's Foundation for Disabled People