Boyes Turner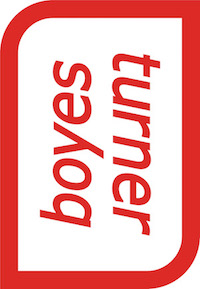 With over 10 years' experience in special educational needs and disability, Boyes Turner SEN team are a national and highly specialised legal practice with an excellent reputation. We are one of few specialist education solicitors in England and Wales advising exclusively on SEN and related matters.
'Interviewees remark that the firm is "a top-notch outfit for SEND Tribunal work"'
(Chambers 2020 UK-wide)
The team is led by Laxmi Patel, who set up the Education team at Boyes Turner, building it to a recognised leader in SEN. In 2020 Laxmi was shortlisted for the Legal 500 lawyer of the year award in the public sector category for individuals outside London. She is recognised in The Legal 500 and Chambers as a leading SEN expert.
'Laxmi Patel regularly acts for clients in SEND Tribunal appeals concerning an array of matters, including provision and placement in special schools. She is noted for her proficiency in cases concerning highly sensitive social care elements.
"She sees the bigger picture of how the legal situation and child's situation intersect on cases."
"She is very thorough and has both exceptional technical knowledge and excellent client care."
"She is organised, knowledgeable and inspires confidence."'
(Chambers 2020 UK-wide)
Our team is proactive in problem-solving and obtaining special educational provision for children and young adults 0-25 years. We are experts in appeals to the Special Educational Needs and Disability Tribunal against:
Refusals to carry out an Education, Health and Care Needs Assessment
Refusals to issue an Education, Health and Care Plan (EHCP)
The content of an EHCP – specialist provision and the named placement
A decision to cease to maintain the EHCP
We are highly successful in negotiating successful outcomes for our clients and where an appeal is necessary, we can assist in the entire process including representation at the hearing. This ensures that your case is presented at the hearing by a solicitor who knows the case inside out.
Our team has achieved significant numbers of successful appeals to the SEND Tribunal in the most complex of cases involving tripartite funding between statutory bodies. We work closely with professionals in other fields to reach hard fought over funding agreements, for example, specialist residential placements for siblings across 52 weeks of the year.
Tel: 0118 467 6547
Email: senexpertsolicitors@boyesturner.com
Website: senexpertsolicitors.co.uk